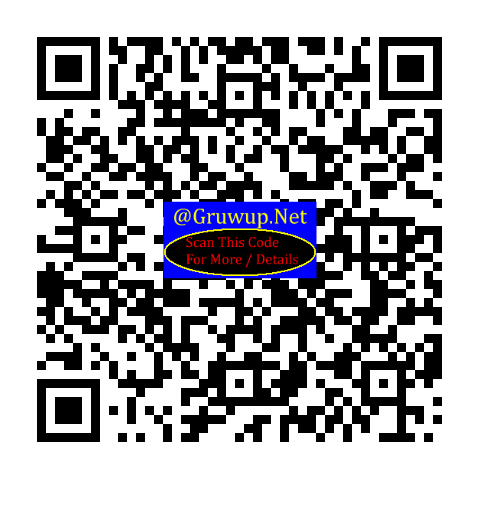 A Long Walk Of Beauty

Starting From: Oakland California : 37 45'27.44"N 122 11'4.00"W
Final Destination: San Bernardino California : 34 09'03.41"N 117 18'39.60"W

Current Estimated Route Mapped 505 Miles : Google Map Walk Directions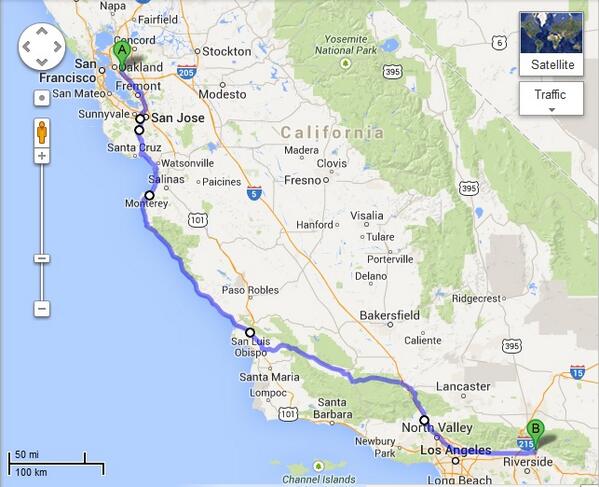 First Step Starts: September 21st 2013 9:00AM (!)

Please Follow My Long Walk Live : on MapMyWalk
[ You may be required to create login at MapMyWalk ( you can use facebook login ) and MapMyWalk friend link with my profile. ]

On twitter @Gruwup : on facebook James(Me) #longwalkofbeauty

Full Walk is Titled:
A Long Walk Of Beauty Behind Tongues Tied By Targeted Hurtful Shame

A Promise to Walk Home In Protest of Events Occurring was Issued to
Attorney in Eviction Case WG06266106, Alan Horwitz on May 20th 2006.
Please Read In Full : Oh Kind Sir

Overview Eviction Case WG06266106 and WG06276115 : Defendant Answer To Complaint
[ Rather serious statements of bad conduct of building manager, there are many other eviction cases on record that could be included here. ]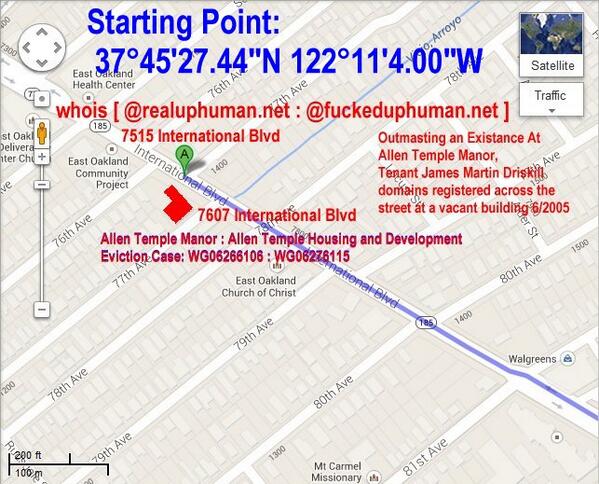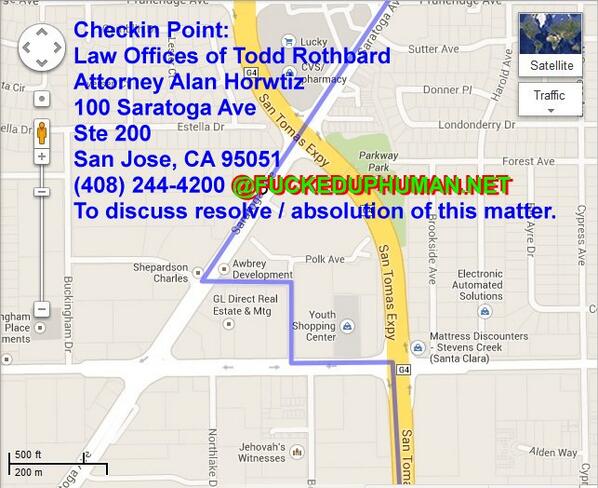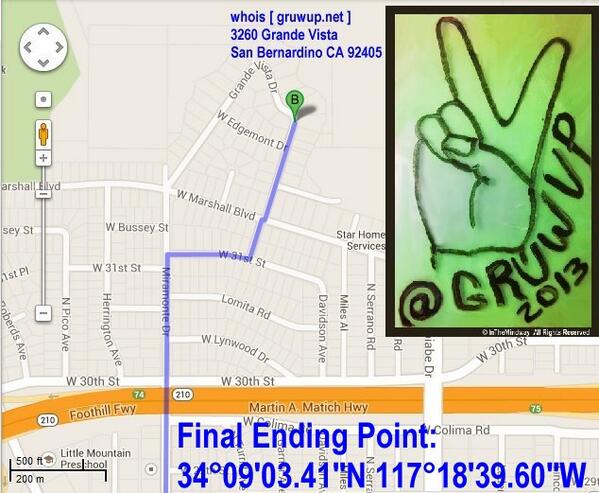 ---
#LongWalkOfBeauty Progress...
16 Days 00 Hours : Miles Complete [estimate] 081.50 : Miles To Go 423.50


Day 1: September 21st 2013, 9am.... Walk Begins...


Estimated return to walk time 2pm.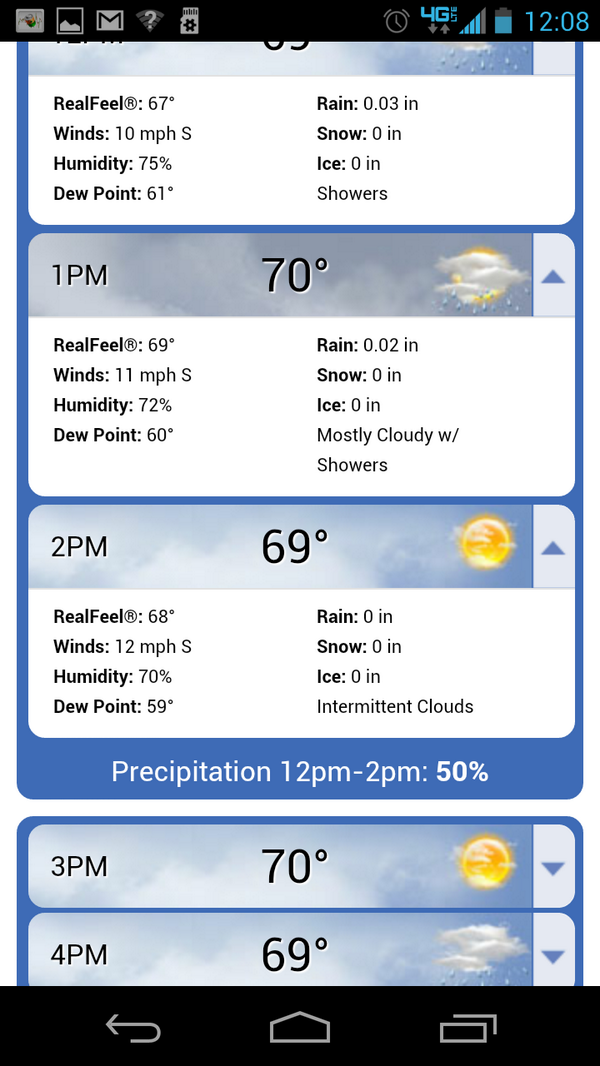 Day 2: September 22nd 2013, 9am
5150 to 72 Hour Hold, John George Psychiatric Hospital, Incident Report Will Follow in Twitter Feed.


Day 3-4:
5250 to possible 14 day hold, John George Psychiatric Hospital, Document To Follow on Twitter.

Day 5:
5250 Release called by Doctor 12pm September 24th due to misidentified as a possible sexual predator threat and was able to finally have a cognitive discussion with staff and doctors.

Walk resume, Day 7

Day 7: Friday September 27th:
First task of the day was to go to the Hayward Police Station and complete and submit a theft report as well as add letter To Whom It May Concern to incident that occurred at the Girl's Scout Clubhouse on Day 2 at approx 9am. There are a couple of mapmywalk workout sequences posted and tweets specific to this task filed in my twitter feed.
Long walk resumes once back on route:


Upon arriving to Fremont, as you can follow on my mapmywalk off route stop in, I passed by the Fremont Police Station and received permission to sleep and camp overnight in the creek bed by Officer Johnson in the lobby shortly after 5pm. Thank you officer for listening to my needs and for an understanding. Very Gruw Up of you. Peace.



Day 9: Rest Day. Due to my diabetic condition, my doctor in Colorado told me that i must take at least one (1) full 24 Hour rest period two (2) days per week.
I have to do laundry and also attempt to arrange a meeting time with Mr. Alan Horwitz of Todd Rothbard Law Offices before heading on my next walk. i will remain in this area until that important task of meeting lawyer in my case is done. One of the very reasons for this long walk in the first place. See: Oh Kind Sir




Day 10: Monday September 30th: Long walking resumes with a stop at the Law Offices of Todd Rothbard to see attorney Alan Horwitz face to face before returning to one of the greatest challenges of my life. I'll be going down the coast of California on that part of this long walk. This is quite demanding of my scouting training and kind of scary, but I made a promise that I intend to keep!. This is with the support and blessings of my boyfriend in Cheyenne Wyoming my doctor in Aurora Colorado, and my family support origin where i @GRUWUP in San Bernardino. Thank you all for these needed understandings.

I called on the phone from the park up the street to their office. I asked to see if Mr. Horwitz was in the office today. Although Mr. Horwitz was in the office and remembered some of who I was over this voice call, apparently he had not yet received or read my fax. I explained I was now living in Denver and flew out here to Oakland and walked from Allen Temple Manor on that promise to walk home that I made to him. i was fulfilling that walk now, but seriously as arrogance can get in the way, i don't think he really was listening to me.... again!!!! He refused to see me. He refuses to know the truth. I did however stop in to their office and hand deliver some documents that I had wanted to discuss with him face to face.




oh well. I continue onto my long walk of beauty.



Toward the end of day 10, the outlook of being prepared for the next stages beyond Los Gatos with the operational power usage of the equipment i have with me is not able to support continuing walk until i have a solar cell charger. Although i have a 12 volt car battery to AC converter with me, i do not wish to have to flag down a passing car. i would only be able to use such a charging device at a campground. my twitter feed you will see i walked off route to and from the Verizon wireless store and ordered a solar charger to support the coast line route south. It will be here in two days. so i have a couple more delay days before my long walk can continue. it should be continued on Day 13 Thursday sometime after i return to route from the store by bus/taxi after 1pm.



This is my spot for night 10. Goodnight everyone.



This is my spot for night 11 and night 12.



Day 13 begins with a trip to the laundrymat and then to the library to update webpage. With the expectation of my solar cell charger delivery at Verizon Wireless after 1pm, I headed over that direction by bus and waited for the delivery. hopped back on the bus to my camp area which was basically packed and ready to walk except for my tent. Upon getting a late start of walk time on day 13,, i walked almost 6 miles before sun setting time to stop right along the shoreline of The Lexington Resevoir This is where i will stay overnight and get an early start on resuming my long walk. Peace to all a goodnight.

Day 14 begins from the Lexington Resevior first thing in the morning. on my way south on Old Santa Cruz Highway, i stopped by fire sfation #13 to get some powering charge time i left about a little before 11am. i had a huge hill climb with all my gear on. i did not realize it how hard rhat was going to be or how wiped out i was going to get by the end if the day only 4pm when i see another fire station and asked Captain Bodi and the other guys if can pitch my tent there in then field in back of their station. This was a very nice and safe stay over for my end of day 14.


While pitching lousy cheap replacement tent behind the fire station, during staking the tent, i steppedon one of the corners. i streched and tore a slght hole toward the very bottom of the side of tent making it no longer rain proof. oh well, i did not realize what was going to happen on day 15 yet.

Alright now day 15's maymywalk first day segment workout got screwed up. Not totally its fault. Leaving the Siquel fire station at just after 9:20am or so up until the point when i discovered that i left my tent with my new solar cell charger inside it somewhere. i got up to the QuikStop on Soquel Dr befote i realized, "I don't have my tent" So in an slightly panic way, i started to jog backward on my route. This is when my device in my pocket activated random controled key presses which ended up cancelling my logged walk. Next time i will have to save it at point before heading back. i returned forward again to my ending point just to see if anyone turned.in my tent to store. i did take a picture of the store stop off and may have left it. No such luck. I have to replace the tent before i can continue my day. This mapping shows this errand trip which is in two parts. One i got a ride from QuikStop by this guy who recommended the local sporting goods shop back down the street. they did not have any tents, so i walked down around to the Big 5.

It was while i was shopping in Big 5 that i received a tweet about my tent from Andrew. I left it all of the way back before Main Street and Soquel Dr. Andwew's wife was do nice to stop by Big ,5 to return my stuff. i gifted the slightly damaged tent since i had just got a better quality replacement. i reteived my solar cell charger i had in it. That's not lost thank God. They also gave me a gift.of $20. wow. thank you. i proceeded back on route by taxi cab and walked up until Watsinville for the end of day 15 and a full break day 16.



Day 17 begins and ends...


Upon my arrival at the parking lot at Salinas River State Beach, so too did a peaceofficer arrive at the very same time. Even though there is a sign with no overnight tents/camping, I got special permission as I as introduce myself and my long walk of beauty for world peace. Thank you Officer Kraft for your assistance in making this long walk successful even beyond this day and point.

Day 18 begins...

This is where i met up with fellow long walker Max and his dog Maverick. actually my phone accidently turn in airplane mode and turned of gps controls. most likely was when i was fast walking trying to catch up to these two several yards ahead of me.
The end of day 18 ends with Max and his dog departing ways at my overnight destination at the main state beach.



Day 19 begins from the beach but i lost the MapMyWalk workout sequence when i attempted to login to the Safeway Wifi at Rio Rd and Highway 1 Its lost with no recovery but do have pictues of when i went off route at 17 Mile Dr which was a private road over to Pebble Beach resort. I choose to walk directly down highway 1 from there. MapMyWalk should make it a little less easy to cancel workouts., but these are the tools i am using and will have to make due.
End of day 19,


Day 20 maps and events are basicly left written as is on twitter due to several factors. The maps, milage have to be manually reviewed and adusted. Several reasons why but to the exact point I stopped walking upon the earth, I did not close and stop the tracking device. The mapping data from what I can see does show the car trip at mph too quick for walking. But from the starting point of the day, trouble all through this area from the to keep a GPS lock was apparent coming down Highway 1. I do not know all of the reasons why. There is a consideration in the MapMyWalk help pages of poor GPS performance using my device.

It has been many days since on day 20 of my long walk, I got to my final destination point by bus then by train then by bus then by bus again and then picked up at the transit station by my mother on day 22. Now is when I have my next update to continue to map for the cause of #LongWalkOfBeauty which afterall is a walk for peace that is a never ending walk by walk by walk of beauty statement to the world. The first walk that needs to be noted is now on October 25th creating day 21 of my long walk of beauty. This walk ocurred:


I walked from my mother's home to my brother's home in a statement to my mother that I need an appology for som---ing important to me . It had been all layed out and in an email written a few days prior. I stated my reasons that if i could not get som---ing so easy for her that takes 30 seconds or so of time, which I asked her the week before my birthday. She refused. She refused to see me eye to eye as her adult son wanting her to read aloud my poem "In The Mindway Skin". So day 21 of my #LongWalkOfBeauty grants the way. Because I setup the condition that if by the time my flight to Denver on November 4th, if this still has not been done in my presence that she would have to come in person to where I am to make such amends of our relationship and that I was basically severing my relation with my mom and home. I will never be back. This was addressed in an email to my mother that still was left unread by the moment my tollarance of it being refused unjustly went beyond my accepance and walked out and away from my mom to my brother's place. I gave back my house key to never return. I write this walk entry from within the walls of the home registered to @gruwup.net. Apology and an understanding of why I needed it had finally been received.

I love you mama very greatly. Thank you finally for just getting it.
However, in the circumstance of the day, I apparently am not welcomed at the home of my brother. That story with the very sad truth of our shared historical youth will unfold here in time should my brother also not see where unreasonable and desrepectful I was called by him in his home was actually the applied gruwup need. That is why there is a side step to the first park place away from his home and then onto Blair park where a proper of best location of my choice was not to compromise because of a faulty front room lamp my mother attemped to illuminate for herself before we began. It is bullshit to allow such a compromise in such importance case. Failure to assert both my need and my mother's would have been the disrespected result in my ability to continue and accept her then attempted appology. I never shall be called down by you my brother, in your error , even in your home without it being carefully considered @muckeduphuman for all of the public to see. And as for the matter security system sakes alive again your bullshit suggestion to me that I should have asked to Protection One man to leave. The man said and I agreed, "unless Dennis is extremely sick, it is that important to see him." Once again I have this message of your error delivered into my view at the very time I was editing this issue. You should have readdressed your demeanor both of him and of me that day. I did absolutely nothing wrong. If such a future time occurance of priorites are present, I would do the same exact thing again.

See also facebook posts on this walk of beauty item: http://facebook.com/InTheMindway/posts/10200921223374925
http://facebook.com/InTheMindway/posts/10200930947338018


---
! note please forgive journal editing/writing errors on the go as this is being html edited in orginial composition in a small android device until i can get to a full display crt. thank you.

---
[ These are a few training walks ]

---






TO WHOM IT MAY CONCERN:

My Name is James Martin Driskill. I was born and raised in San Bernardino California.

I flew to Oakland California from Denver Colorado on Thursday September 19th 2013 to fulfill a promise to a long walk home to San Bernardino. I am on that long walk now. Although I am homeless, I am not a vagrant. I suffer from bipolar disorder and have been seen by a doctor who knows about my long walk.

In general, I am on a long walk of beauty for world peace. My walk and its events are being tracked on twitter @GRUWUP and website http://alongwalkofbeauty.us

At times, my bipolar disorder needs are if I am confused, I require at least a 15 minute pause of alone time to calm my thoughts in order to be cognitive to a normal discussion. If I have been real upset, this break could be longer.

My walk is for world peace.

Twitter: @GRUWUP
facebook: http://facebook.com/gruwup [ Community Page ]
http://facebook.com/inthemindway [ Personal ]
http://mapmywalk.com/profile/gruwup
http://alongwalkofbeauty.us
http://wikiworld.com/wiki/index.php/WordsToLiveBy
http://gruwup.net

Please Walk with me. Either now or online. Thank you

WordsToLiveBy

Art thou dejected?
Is thy mind o'ercast?
To chase thy gloom,
Go fix some weighty truth;
Chain down some passion; do some generous good;
Teach Ignorance to see, or Grief to smile;
Correct thy friend; befriend thy greatest foe;
Be just in all things; make amends
For follies past, and, with warm heart,
Forgive, and be forgiven. Let work not words
Thy virtue prove. Go act as well as prate,
And then thy counsels will be strong,
Thy reprimands avail. ANON

THE province of the historian is to gather the threads of the past ere they elude forever his grasp and weave them into a harmonious web to which the art preservative may give immortality. Therefore he who would rescue from fast gathering oblivion the deeds of a community and send them on to futurity in an imperishable record should deliver a plain unvarnished tale.

Source:

Published in poem "Blank Verse" form from 1742 to 1745 by Rev. Edward Young. These words then appear future time forward in many publications in transverse and slightly modified forms. This includes the publication that I find most relevant in today's modern era technological world. This above quote of Young's work is found in a history book that has removed any religious references and then has been credited to source anonymous. Then proceeds to describe in the following above paragraph the intent of virtue/integrity/morality of the authors upon the entire published history.
[ . . . Read On From Linking to Google Book Source ].

There is a very important ideal said of immortality that should be highly considered in the modern day application of these words.

(This letter originally composed and printed at John George Medical Center)

More Information/Source About... Words To Live By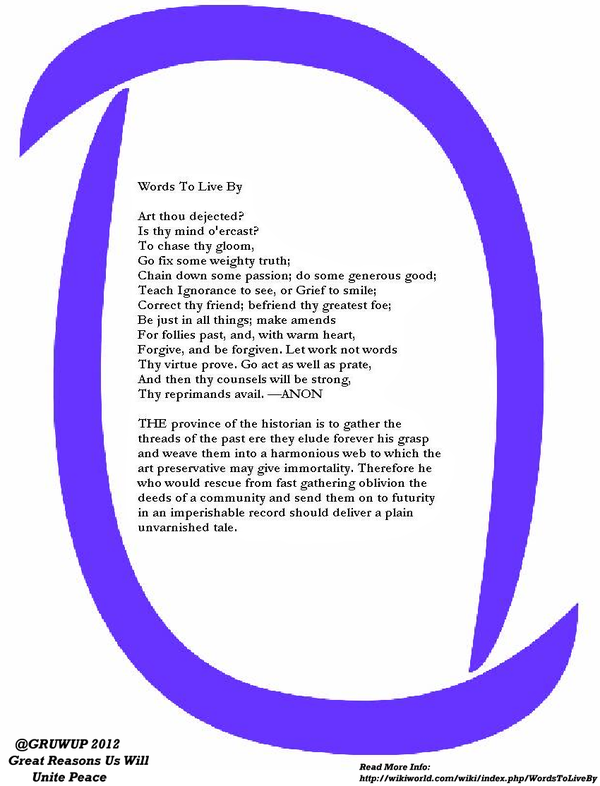 I welcome feedback, comments, and discussion about this page or about my long walk of beauty.
Thank you. James Martin Driskill, inthemindway.org
Please Contact : ALongWalkOfBeauty-BehindTonguesTied-ByTargetedHurtfulShame@gruwup.net

---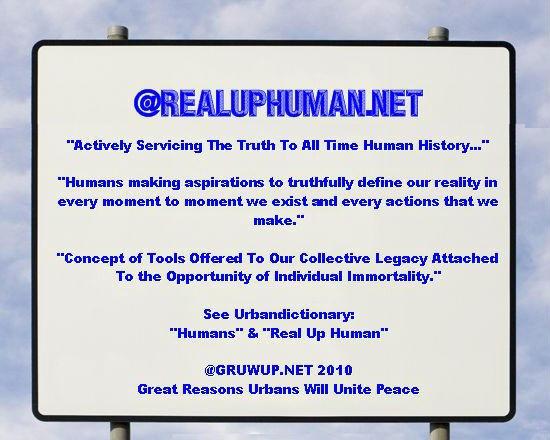 ---

Please Read In Full : Oh Kind Sir
---
@muckeduphuman.net Index: Alan Horwtiz, Todd Rothbard Law Offices, 100 Saratoga Ave Ste 200, San Jose, CA 95051, (408) 244-4200, Allen Temple Manor, 7607 International Blvd, Oakland CA 94621, (510) 567-9782, Jamal Graham Property Manager, Allen Temple Housing and Development, American Baptist Homes Of The West, Abhow.com, Jan Nunes, [ more index names to be added later ] : As Thy Reprimands Avail

---
! Please Note That Due to the unforeseen death of my sister-in-law Debbie Driskill on August 16th 2013, I have had to postpone the date of the walk forward a few weeks. The original start date of my walk was scheduled for September 3rd 2013 to correspond to dates and events that occurred in 2005. A new walk start date was chosen to best manage the events of 2013. The new start date has been chosen to correspond to the observance: The International Day Of Peace, September 21st 2013. [ http://internationaldayofpeace.org ]. Thank you for the understanding and rest in peace Debbie.

---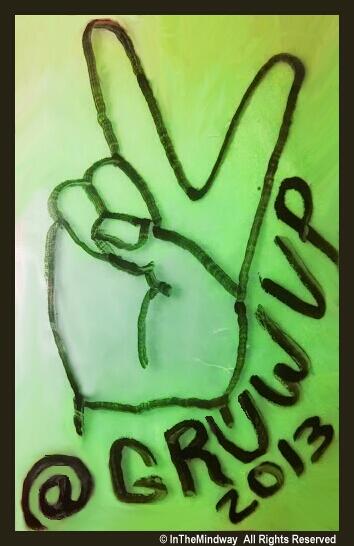 Great Reasons Us Will
Unite Peace

---